UIH Physician Workstation
Easy to use design facilitates intelligent contouring to improve clinical efficiency
*Not approved for commercial use. Applications for commercial use are pending in the U.S. and the EU.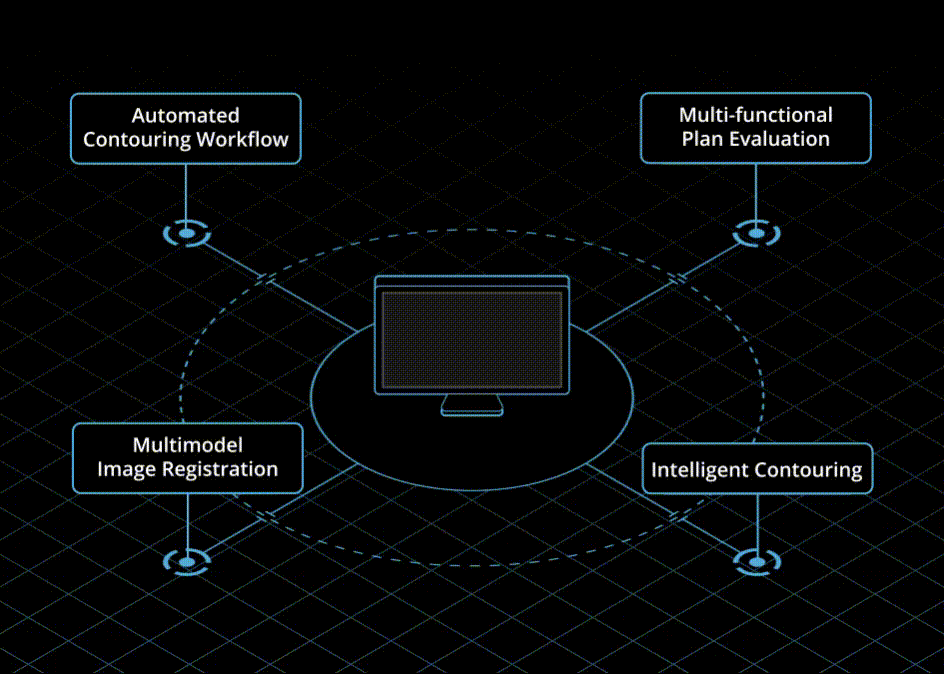 Multimodality Image Registration
Supports both rigid and non-rigid registration of multimodality image fusion such as CT, MR, PET/CT and PET/MR to support greater contouring accuracy.
Intelligent Contouring
Generates contours for OAR and targets within seconds. Supports more than 80 OAR and target volume models with high-quality segmentation results.
Multi-functional Plan Evaluation


Supports the comparison and evaluation of multiple treatment plans, plan superposition and subtraction, the superposition evaluation of dose field deformation of ART plans, which helps clinicians quickly select the best treatment plan.
Automated Contouring Workflow
Automatically accepts both imaging and planning data, intelligently identifies parts of imaging, contours in batches and automatically sends them to the treatment planning system, greatly reduces manual operations.